Royal College of Music, Prince Consort Road, London, SW7 2BS
Cost: £15 per child (price includes two tickets to the Conductors' Podium concert). Free tickets also available subject to eligibility.
---
---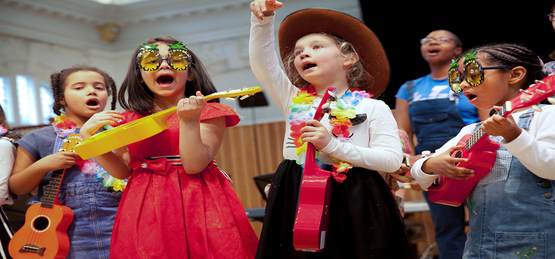 Join RCM conductors and musicians for a creative musical journey involving an Ox on the roof, a double wedding, and a train ride to the North Pole. Following the workshop we'll learn what makes a maestro and explore engaging musical extracts in a concert with guaranteed audience participation! Bring your baton - a chop stick will do!
To book, please call the RCM Box Office on 020 7591 4314 (open Mon-Fri 10am-4pm).
For more information regarding free ticket eligibility please visit the RCM Sparks website.
---