5 Sloane Terrace, London SW1X 9DQ
Cost: £5 per ticket
---
---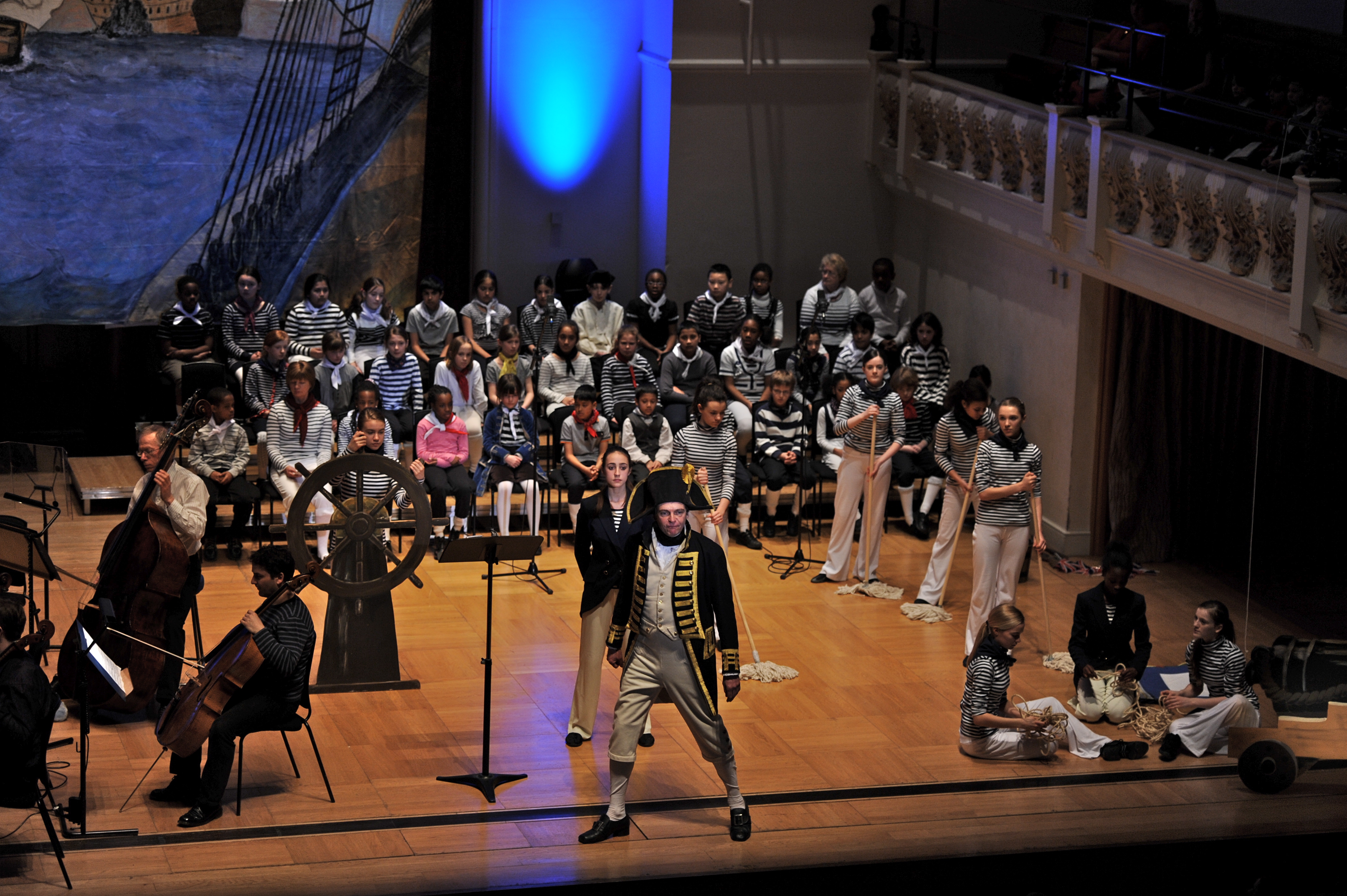 The Classical Road Show invites primary school pupils aged 7-11 years to take part in the Battle of Trafalgar Concert alonside professional musicians and actors under the baton of conductor Benjamin Pope.
Specially written for performance by primary school children, The Battle of Trafalgar Concerts re-enacts the exciting story of the famous sea battle. Learn the audience songs in your school (we provide all the teaching materials) and then come along on concert day dressed in sailors gear to sing throughout from your audience seats. Our conductor, Benjamin Pope, will welcome you to the concert, rehearse the audience songs, demonstrate some of the unusual instruments of the orchestra and then Admiral Nelson (our narrator David Leonard) will come on stage for the performance.
Learn about Nelson's battle plan and what it was like for sailors living on HMS Victory and watch out for the sharp-shooter aloft in the rigging!
An exciting opportunity to take part in this musical experience.
---