---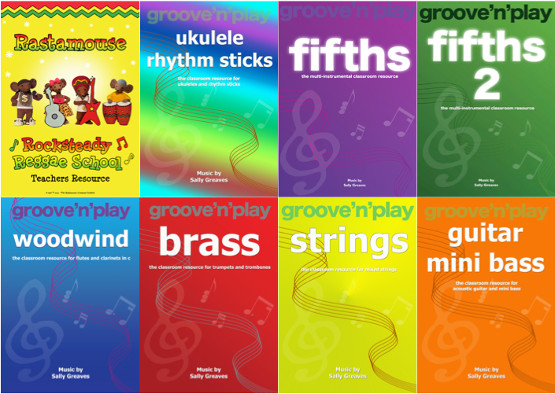 All Schools will be able to receive one free copy of Sally Greave's Groove n Play Whole Class Instrumental Programme as part of the Tri-borough Music Hub's new Bronze membership (free) scheme for 2020-2021
New SLA offer for 2020-2021 - FREE Whole Class lifetime licence for ONE groove'n'play programme (for school's own delivery), plus free centralised CPD for 1 teacher, and programme resource.
As part of the free offer you may attend one free online training session for your chosen course. Further sessions are chargeable at £50 per teacher/session. Please note this offer excludes Rastamouse training which is available with resource for £200 (£150 resource + £50 training)
*Gold members can access up to 3 Groove n Play training session for free.
Please view the full programme of sessions and book your place on Eventbrite HERE. 
More details about all these programmes can be found here:
https://www.triboroughmusichub.org/school-services/whole-class-instrumental-learning-programmes
These sessions will be hosted online by the Tri-borough Music Hub via Zoom.
Links and passwords will be sent before the event takes place on Friday 10th July. 
---