Lyric Hammersmith, Lyric Square, King Street, London W6 0QL
Cost: £95 per term
---
---
Keyboard Centre 
Thank you for your interest in TBMH Tuition. We provide a broad range of out of school musical activities after school during the week and on Saturdays for children and young people aged 5-18. Below you can find details of our current activities for the academic year 2019-20.
We are now taking new applications for September. Please complete your application form at your earliest convenience. Please note the application deadline for all activity in 2019-2020 is Friday 24th May.
Please Click here to apply: https://tbmh.wufoo.com/forms/r16utw6d1u8roaw/
Confirmation of tuition will be sent out by the end of July.
The Tri-borough Music Hub's keyboard centre takes place at the Lyric Hammersmith on Thursdays after school. This centre provides pupils with a 30 minute, small group, electronic keyboard lesson (not piano) and is suitable for pupils in years 3 - 7.
The keyboard centre will run for 10 weeks each term, with a break for half term.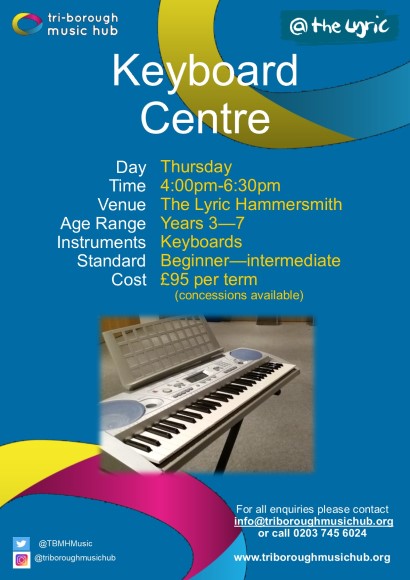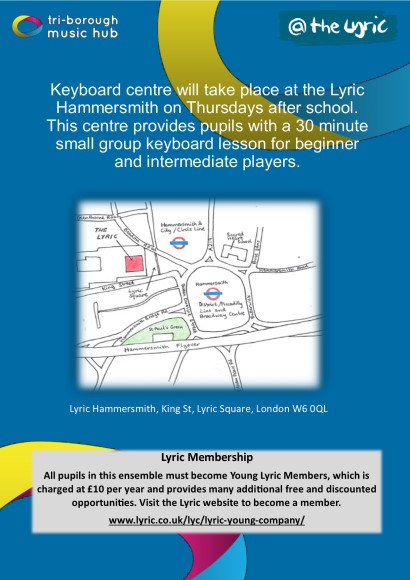 ---