Lyric Hammersmith, Lyric Square, King Street, London W6 0QL
Cost: £90 per term
---
---
Applications for the Summer Term 2018 are now closed.
We are open for renewal/new applications for the new academic year 2018/2019 starting in September.
The application deadline for 2018-2019 is Friday 8th June. Tuition for next year will be confirmed by Monday 23rd July.
The Tri-borough Music Hub's new keyboard centre takes place at the Lyric Hammersmith on Thursdays after school. This centre provides pupils with a 30 minute, small group, electronic keyboard lesson (not piano) and is suitable for pupils in years 3 - 7.
The keyboard centre will run for 10 weeks each term, with a break for half term.
Click here to view the term dates.
For more information email info@triboroughmusichub.org.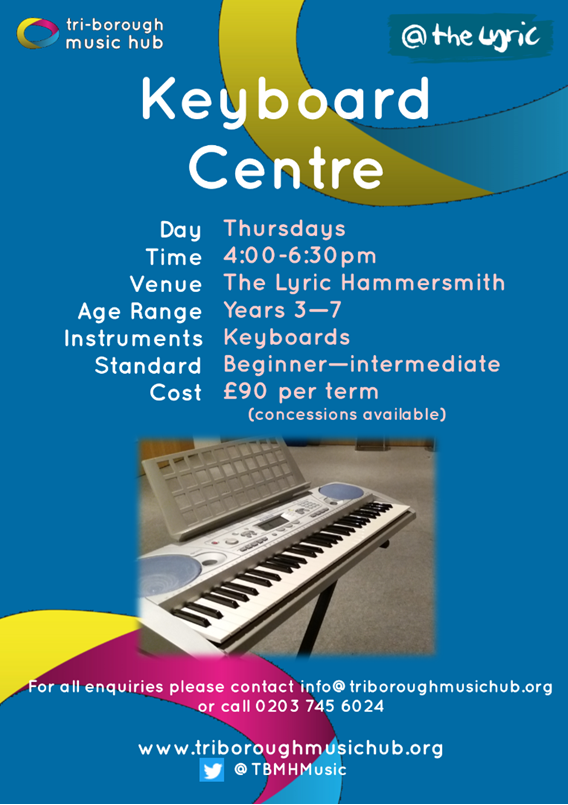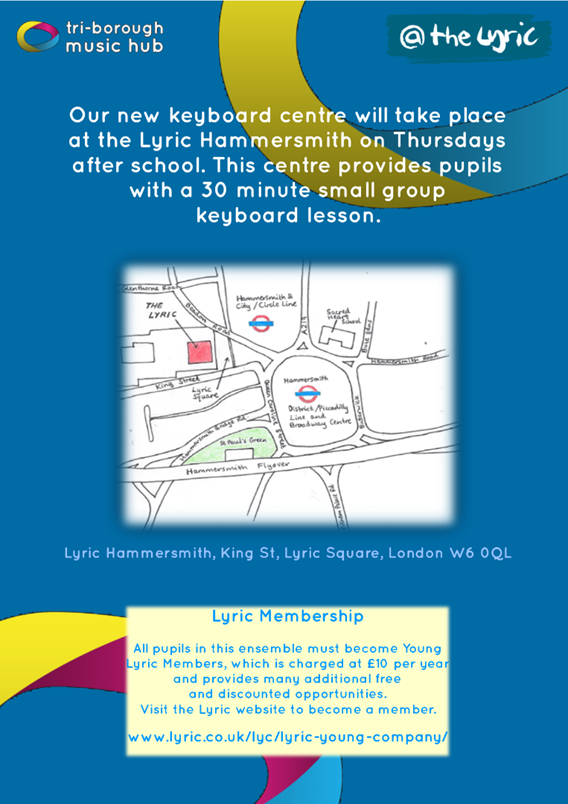 ---